Continuano senza sosta le semifinali della Nao Challenge 2019.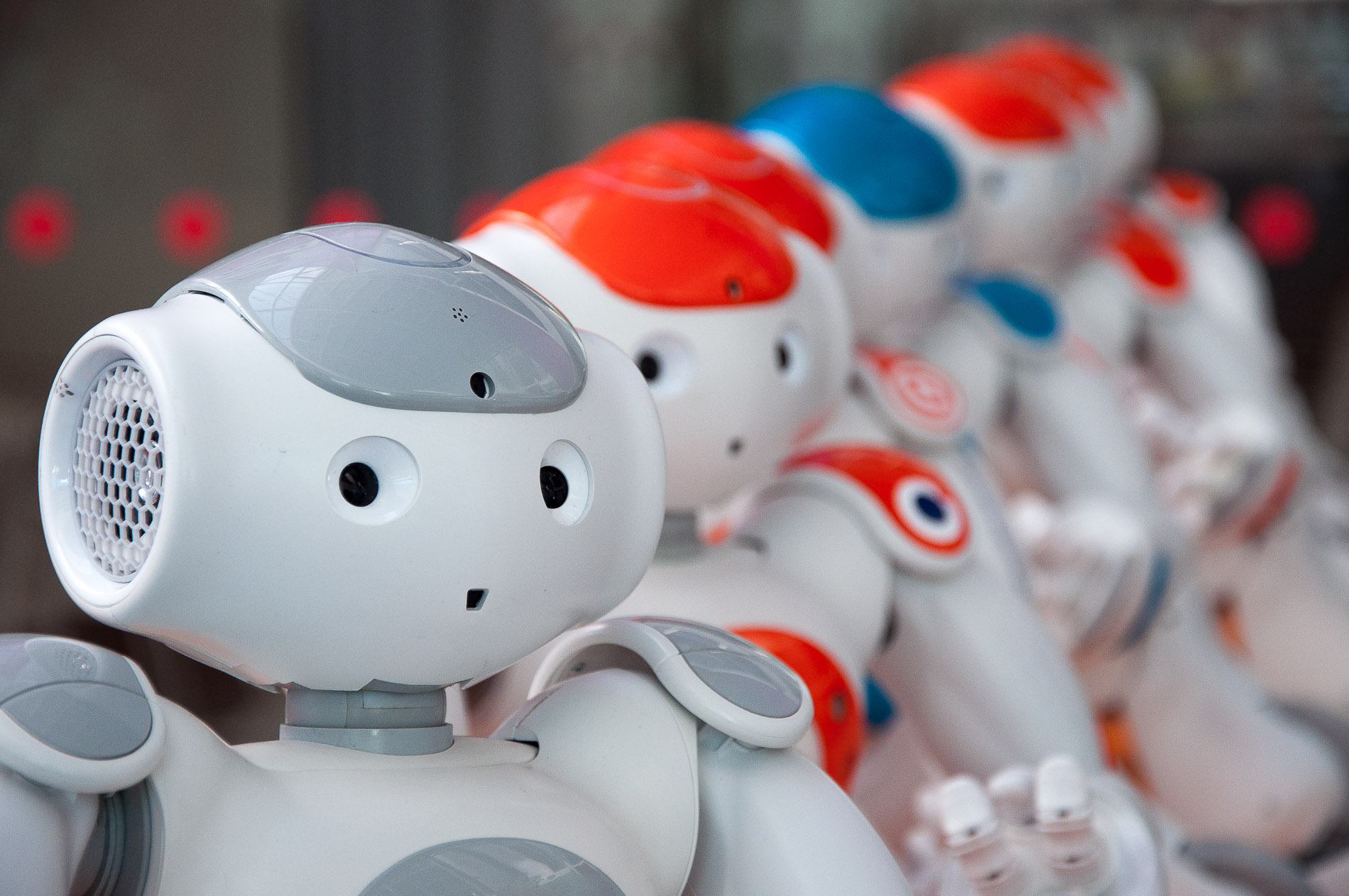 La prima semifinale si è tenuta a Genova il 9 febbraio per proseguire poi a Bolzano, Ancona e Firenze con il primo tour Nao Challenge che ci ha portato a spasso per l'Italia centro settentrionale.
A partire dall'8 marzo sono iniziate le semifinali dell'Italia meridionale a Pozzuoli (NA) e Francavilla Fontana (BR).
Al momento mancano solo le ultime due semifinali a Messina e San Donato Milanese che si terranno rispettivamente il 16 e 23 Marzo.
In attesa della Finale nazionale che si svolgerà a Zagarolo (Roma) il 13 aprile 2019 pubblichiamo di seguito l'elenco delle squadre che hanno superato le semifinali fino ad ora:
NAO Therapy
No Ambiental Oppression
Enaogh
TheTimeIsNao
Galilei is NAO
Know Nao
Next nao
EaglesNao
Team Phoenix 2.0
NAOrcos
Pronao
The Big Ten
NG-Bot
Error 404 Not found
Nao& forever
TigriNao
Liceali High Tech
Robot Not Found
Social-NAO
JustNAO
Don't Stop my NAO
Nao With You
La Finale Nazionale 2019 è organizzata da Scuola di Robotica e SoftBank Robotics in collaborazione con Maker Faire 2019. La Finale della NAO Challenge si svolgerà presso lo Spazio Attivo di Zagarolo LOIC (Lazio Open Innovation Centre) a Zagarolo, Roma, 13 aprile 2019.